A Proud Milestone
40th Anniversary Darren Mason
– Sales Director, Andreasens Green
"Andreasens Green would not be what it is today without Darren's amazing contribution to all aspects of the business. Through good times and bad we have stuck together – thanks Darren!"
– Tony Green, Green Group Board Chairman
"Congratulations and thank you Darren – I chose well 40 years ago!"
– Maurice Green, Andreasens Green Found & Director
He's stayed true to his passion
It's not every day that you meet someone who has over 40 years' experience in a single profession under his belt – AND still loving it. Darren Mason, Sales Director at Andreasens Green, is one who can confidently claim this, while hands-down staying true to his passion – 'people, plants and places.
As a qualified horticulturalist and Ryde School of Horticulture alum, Darren studied Horticulture, Landscape Design and Business Management, and has been instrumental in helping create a 'green legacy' across Sydney and surrounds spanning decades.
"Having worked in the industry for as long as I have, has given me a greater appreciation for people and the relationships I've forged over the past four decades – especially during my current tenure at Andreasens Green." said Darren. "I guess the most rewarding thing for me is knowing that life simply isn't functional or beautiful without plants and trees in it. They not only make a project shine, but bring with them endless benefits, the rewards of which we reap on a global scale."
Some of the key projects Darren has worked on over the years include Parliament House Sydney's Roof Top Garden back in the 1980s, the Macquarie Street Palm Planting Program, Homebush Bay and Olympic Park Boulevard, One Central Park Green Wall, Barangaroo Headland Park and Crown Casino, to name just a few.
"When it comes to really loving what you do, no project is ever too complex, and if it is, the team comradery, the places and the legacy we know we're a part of, makes it all worth it." said Darren. "I often say to friends, 'see those trees or that park over there? We supplied those – how good do they look?!' with the usual reply being, 'Yes, we know. Given your age, you probably supplied ALL the trees!'" laughs Darren.
Over the years, he has worked alongside many people from all walks of life and is still learning something new every day. "The best part of my job is the people – from members of our team to customers – they make it so worth it. It also gives me a real buzz to see people within our business develop and advance."
Through his years at Andreasens Green Darren has seen the business go through its high's, as well as experience some very challenging lows, from floods, drought and damaging hail – he's been through it all. "Mother nature has thrown a lot at us over the years, which has devastating effects on a business like ours, and yet, we have remained focused on the can-do rather than the can't. We're a resilient lot here at Andreasens!".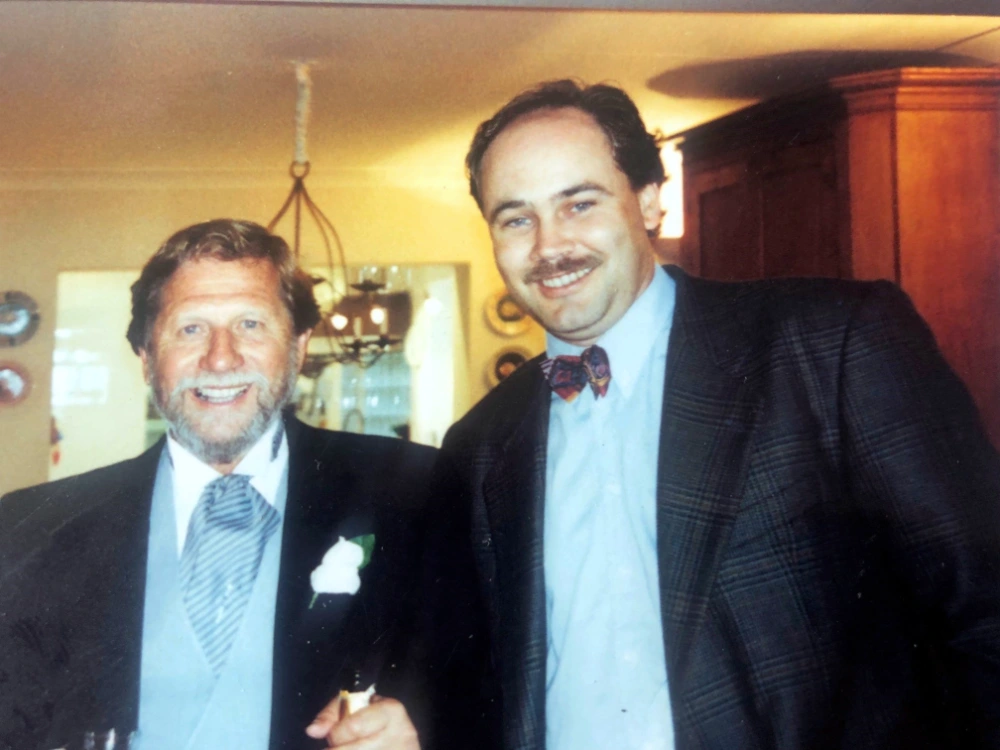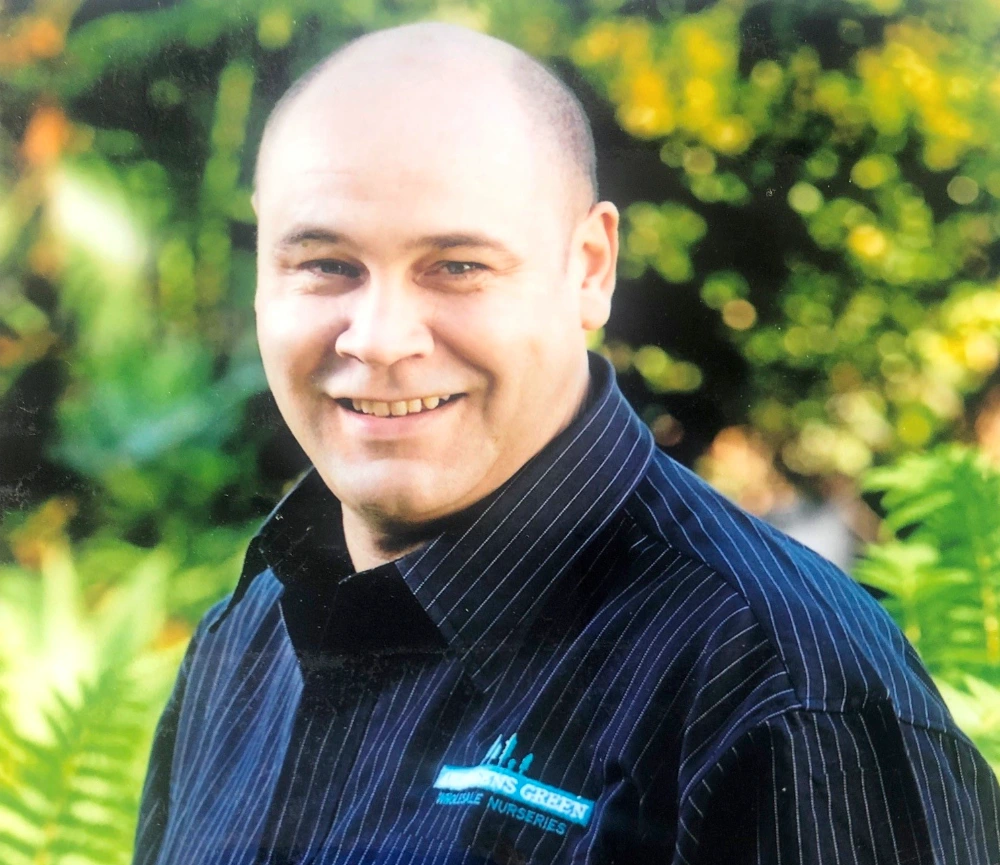 When not at work, you will find Darren either at the beach or pottering around on the farm, eating good food, spending time with family and friends, all with a glass of shiraz in hand! "After a near death experience in the mid-1990s, which had a profound effect on my life. I learnt to appreciate those closest to me and enjoy the simple things in life, while making every second count." said Darren. "Over the years, my need to connect to country has deepened and is something that is very close to my heart. When I'm not in Sydney, you'll find me in Bangalow or the Byron Hinterland with its lush, green vastness – my happy place – the tip of the iceberg of what this beautiful country of ours has to offer."
Looking back over the past 40 years, it's incredible to think that a person could still be as in love with the horticultural game now, just as he was when he first embarked on this journey. It's as they say, 'passion is energy' and Darren Mason without a doubt, continues to deliver both in bucket loads.