End of year message from our Sales Director

As another year draws to a close, I would like to take this opportunity to say thank you. 
To our customers, suppliers, and our amazing staff, thank you for your unwavering support during another turbulent and challenging year.
More devastating weather events, floods, rain, more rain, more rain again, and the continued navigation of yet another year of COVID-19, plus new supply chain issues, materials and labour shortages brought out our Aussie resilience.  
We stayed true and strong to our mission of creating great landscapes, which continued to be our focus and our goal despite these challenges.
This year has had some real highlights. The Sydney Modern extension to the Art Gallery of New South Wales and the Sydney Football Stadium project are two high profile projects where we are very proud to be part of the project supply teams. We also opened the Andreasens Green Trademart. 
Thank you to all our Trademart customers and staff who have made it such a success! 2023 will see the Trademart expand its range and you can also look forward to more exciting updates as we celebrate the Trademart's 1st Birthday in February.
We are proud industry partners and extend our thanks to the AILA NSW, AILA ACT, AILA Fresh NSW, The Landscape Association (TLA), Parks and Leisure Australia (PLA), Local Government Landscapers Design Forum (LGLDF), UNI NSW and UTS. Thank you for your collaboration and support throughout the year.
On behalf of everyone in the Andreasens Green Team, thank you. We we wish you and your family a very Merry Christmas and safe, healthy, happy and prosperous New Year.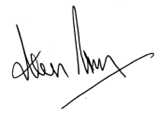 Darren Mason
Sales Director
Andreasens Green Wholesale Nurseries